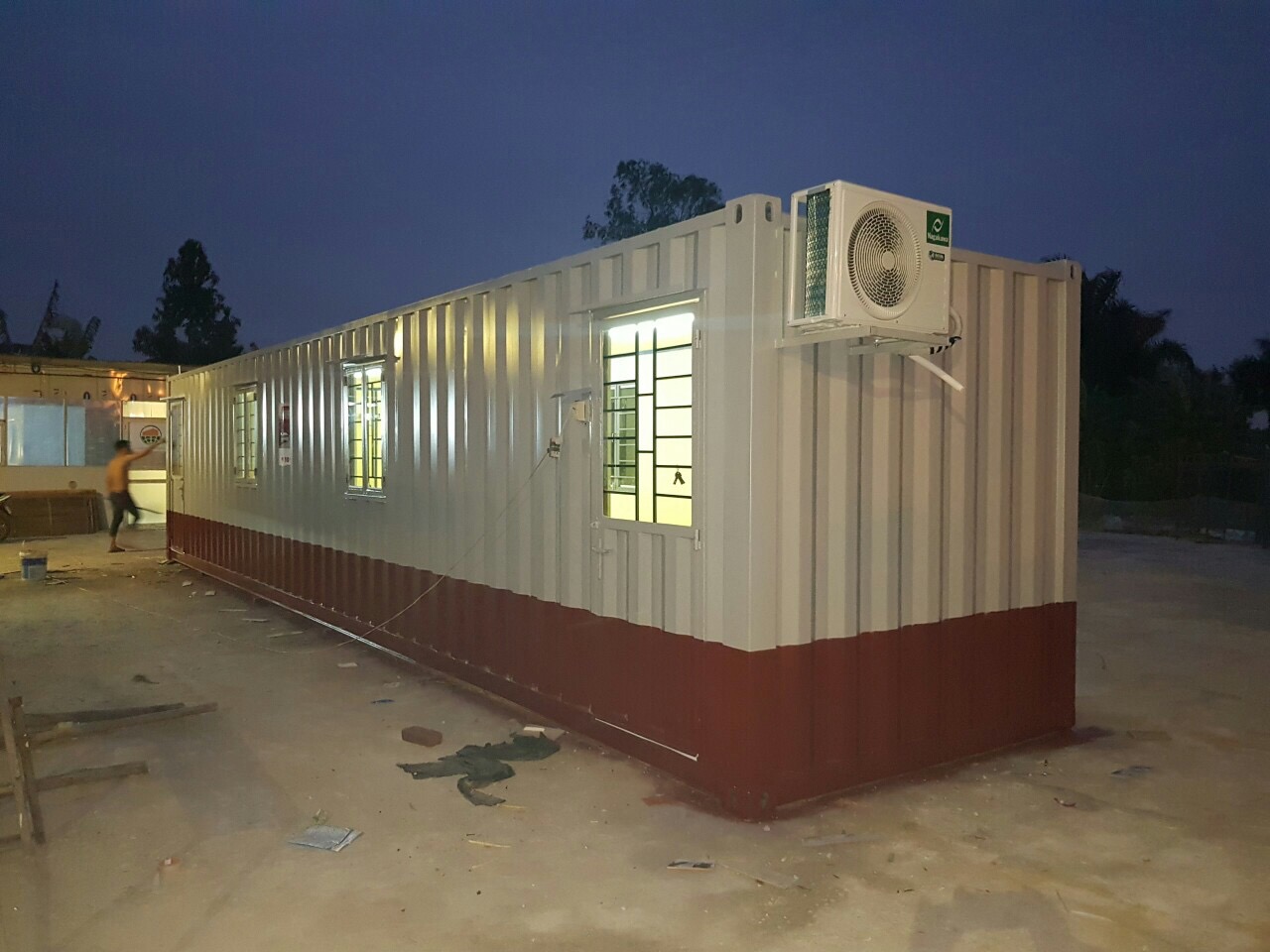 As you know, cargo containers are designed to accommodate and transport goods, and they have standard dimensions favorable to the flow process. Standard container is 2.4 meters wide and 2.6 meters high. This space doesn't seem to be very spacious for a normal office. Therefore, if the office is made from a container, it will likely not win the hearts of many people.
Currently, old containers are very abundant and the use of old containers for construction materials is increasingly popular. The sale of office containers is a good example of this trend. Have you ever thought that you were willing to work in an office like that? The answer is probably "no", or "not yet". This is understandable, for many reasons such as: monotonous, hot, cramped feeling when working in metal boxes like that. But in some cases mentioned below, you will have another look at office containers when properly designed. And that will be a wise choice for you.
In the world people have used office containers for many purposes, such as security guards, galleries, temporary offices at construction sites, or even classrooms.
An office built from many containers with beautiful scientific design and decoration is quite convenient and comfortable. However, the development of this type is not much, or if there is just a pair of multiple containers placed side by side to create a wider office space.
Mobile containers have many benefits. The construction of such office has reused old container shells, which saves materials and is environmentally friendly. In addition, the sale of cheap office containers can be brought to remote and hard-to-reach areas, and can be broken down into suitable spaces. In addition, as mentioned above, moving such offices is convenient, and suitable for many purposes of users.
If you need to use office containers, please contact us!