WOLVER is a registered trademark of WOLVER Lab GmbH, Koln, Germany
Wolver lubricant is one of the well-known brands in meeting the rigorous requirements of racing cars and operating in the most extreme conditions. Even if you want to find a lubricant that can operate in both arid regions like Selva desert, Brazil or cold like Antarctica, or many sand dust like the Middle East desert, Wolver Lab can meet the product. that for you.
Most of Wolver's lubricant products are close to nature, do not pollute the environment.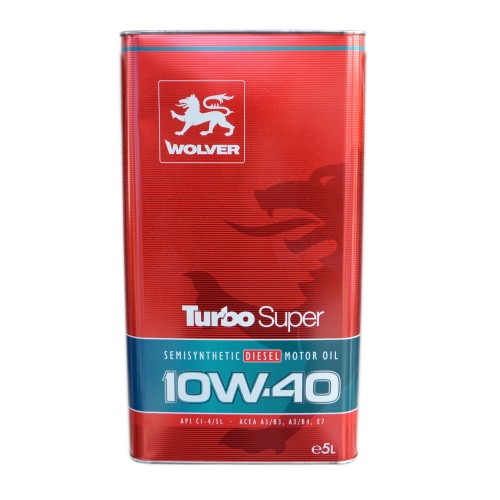 Currently, Wolver has the following product lines:
Motor oil for cars, passenger cars, and light trucks
-Super Dynamic 10w40 4L: Semi-synthetic – used for ordinary cars
– Super Dynamic 20w50 5L: Semi-synthetic – used for ordinary cars
– Super Tec 5w40 4L: Used for home cars with less than 1 billion
– Super Tec 5w30 4L: General – Used for vehicles over 1 billion
Motor oil for trucks, passenger cars, boats
– Turbo Super 15w40 20L: For new cars
– Turbo Super 15w40 200L: Used for new cars
– Turbo Super 20W50 20L: Used for used cars
– Turbo Super 20W50 200L: Used for used cars
Motorcycle engine oil, CANO
– 2T Speed 1L: classic cars, canoes, mowers (viscous gasoline)
– 4T Racing 10W40 SL SYNTHETIC 1L: scooter, digital vehicle
– 4T Racing 10W40 SL SYNTHETIC 0.8L: scooter, digital car
– 4T Racing 10W30 SL SEMI-SYNTHETIC 1L: Station car
Transmission oils transmission oil
– 80w90 GL-5 1L
-80w90 GL-5 20L
– Modelux EP2 400gr
– Modelux EP2 10L
– Hydraulikol HLP 68 20L
– Hydraulikol HLP 68 208L
-Reanimator 400gr: sealing the machine
– AntiFreeze G11 1.5L: Cooling water
– AntiFreeze Ready To Use G11 5L
– Motor Flush Adapter 350gr: Washers, both cars and motorcycles